Mugin-2 2930mm H-Tail Fiberglass & Carbon Fiber VTOL UAV Platform
This is an upgraded version of Mugin-2 2930mm UAV platform. We make this airframe with fiberglass and carbon fiber to make it more durable than the previous wood & fiberglass version. The regular selling price is US$3299, NOW for a limited time, it is sold at US$2999 ONLY.
The Mugin 2930mm is the aircraft with the vertical take-off and landing (VTOL) function that can hover, take off, and land vertically. The platform caters to larger UAS projects such as universities or commercial projects. This aircraft is capable of carrying a wide variety of payload configurations and offers extended flight times. The Mugin 2930mm is an exceptionally large aircraft designed for professional use and can be equipped with a full system of advanced control electronics to run in sync with the most advanced ground stations. This plane can get most anywhere, and perform most any job-related task you may require.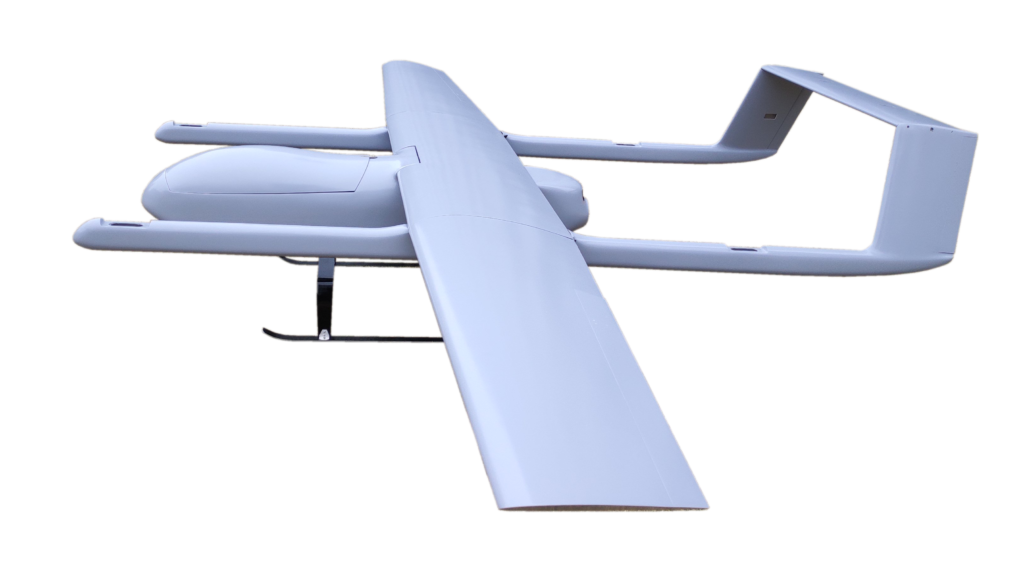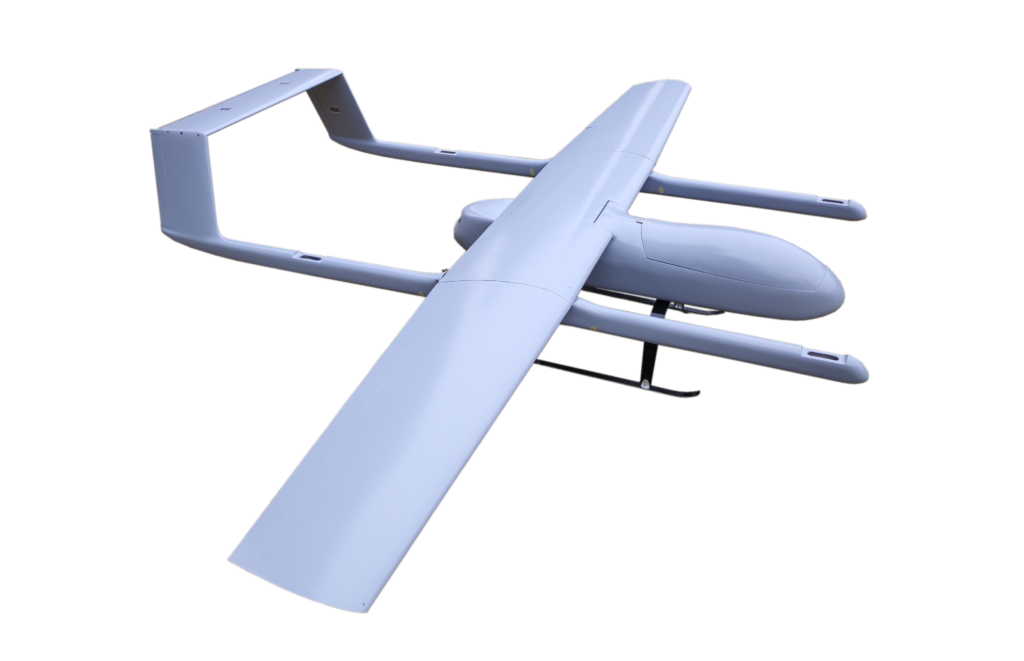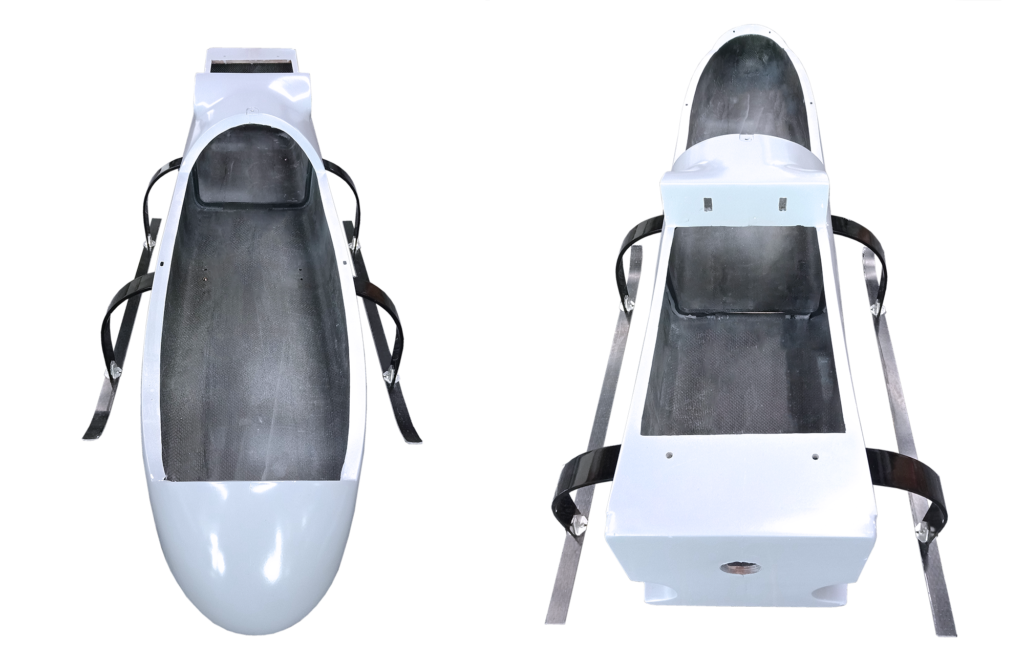 Dimensions
Wingspan: 2930mm
Length: 1900mm
Wing Area: 90dm2
Payload Bay: 560mm x 210mm x 185mm
Weight and Payload
Empty Weight: 8..08kg
Empty Weight with ARF Package: 16.5kg
Maximum Take-off Weight: 23kg
Payload Capacity: 6kg
Flight Characteristics without Payload
Cruise Speed: 55mph / 88kph
Maximum Speed: 75mph/120kph
Stall Speed: 28-31mph / 45-50kph
Maximum Flight Time: ≈1.5hr
Range: Restricted to Flight Time
Flight Characteristics at Maximum Payload
Cruise Speed: 50mph / 80kph
Maximum Speed: 112kph / 70mph
Stall Speed: 28-31mph / 45-50kph
Maximum Flight Time: ≈1.5hr
Range: Restricted to Flight Time
Packaging Information
Shipping Dimensions of Package: 130mm x 51mm x 40mm
Package Weight: Volumetric Weight of 55kg