---
---
* VTOL: Vertical take-off and landing
* 85kg maximum take-off weight
* 25kg Payload (after full fuel)
* 7 Hours flight time
The Mugin 4450mm is a heavy lift gas powered UAV. Now here comes the VTOL version. It is an aircraft with the vertical take-off and landing (VTOL) function that can hover, take off, and land vertically. No runway needed and much easier to save crash.
Comparing to the standard version Mugin 4450. We have changed the main material from balsa wood to fiberglass and carbon fiber. The fuselage and booms are made of carbon fiber. Much stronger and more durable.
The Mugin 4450 is an exceptionally large aircraft designed for professional use and can be equipped with a full system of advanced control electronics to run in sync with the most advanced ground stations. With a 27L fuel tank, its payload can be up to 25kg. This plane can get most anywhere, and preform most any job related task you may require.
SPECIFICATIONS:
Wingspan: 4510mm
Length: 3400mm
Maximum Width of Fuselage: 375mm
Wing Area: 236 dm2
Empty Weight: 25kg
Maximum Take-off Weight: 85kg
Maximum Speed: 170km/hr
Stalling Speed: 55km/hr
Payload (except tank plane still can load): 20 to 25kg
Volume of Fuel Tank: 27L
Maximum Flying Time: 7 Hours
Equipments cabin size: 920mm x 340mm x 350mm
Packaging Size (3 Cartons):
1900*

550*510mm for the Fuselage

1710

*760*330mm for the Wings

1590

*330*200mm for other Parts
For your easier build, we have a power combo for this Mugin 4450 VTOL. It includes:
* DLE 170cc engine x 1 ($150 more for the one with 180W generator)


* Eaglepower EA120 85KV VTOL Motors x 4




* Eaglepower 14S 200A ESC x 4




* Pilot PY-35AH Servo x 2




* Pilot PW-27AH Servo x 4




* Tower Pro MG958 Servo x 2




* Premium 32″ x 10″ Forward Propeller x 1




* 40*13 Carbon Fiber VTOL Propeller x 2 Pairs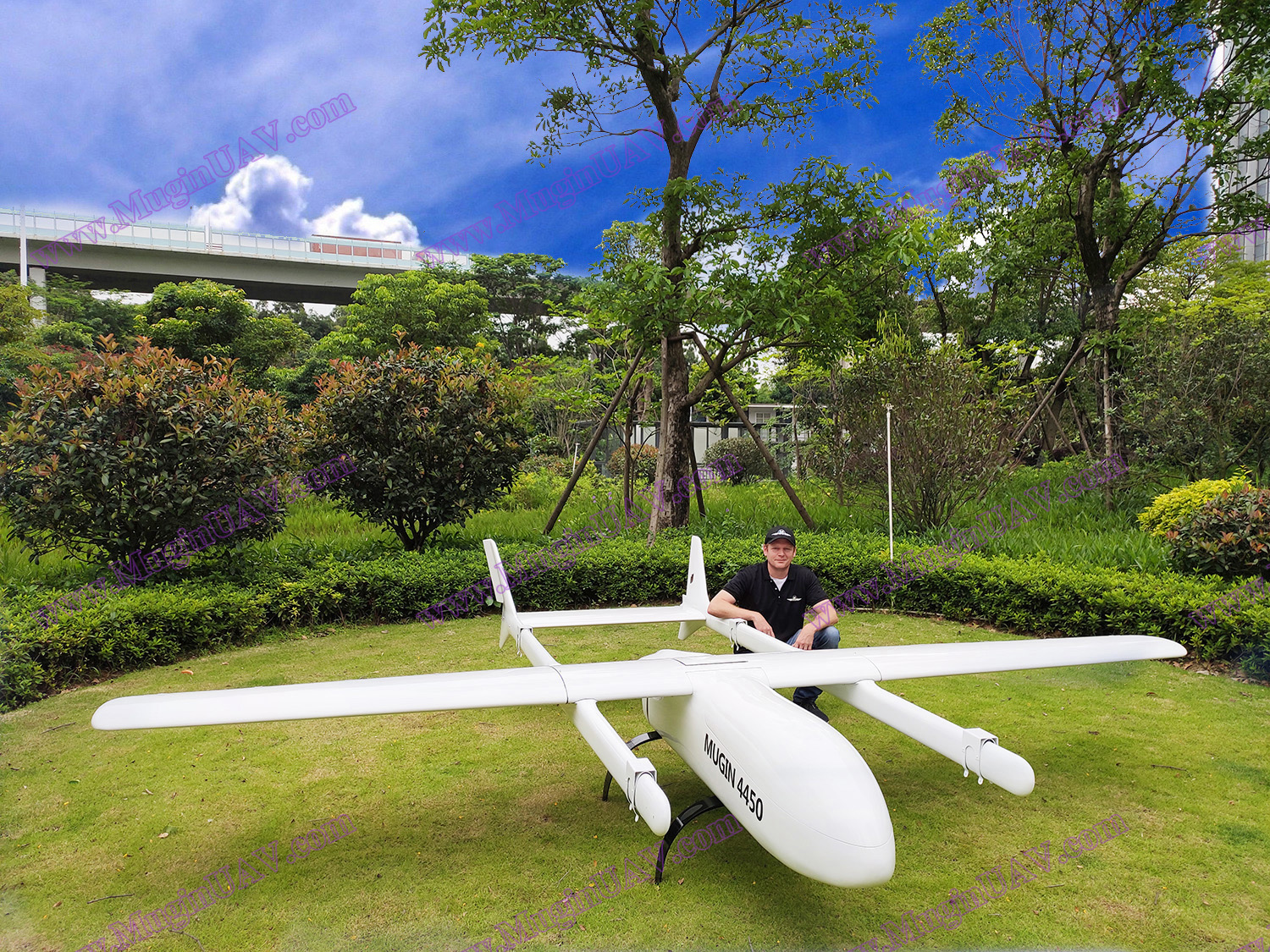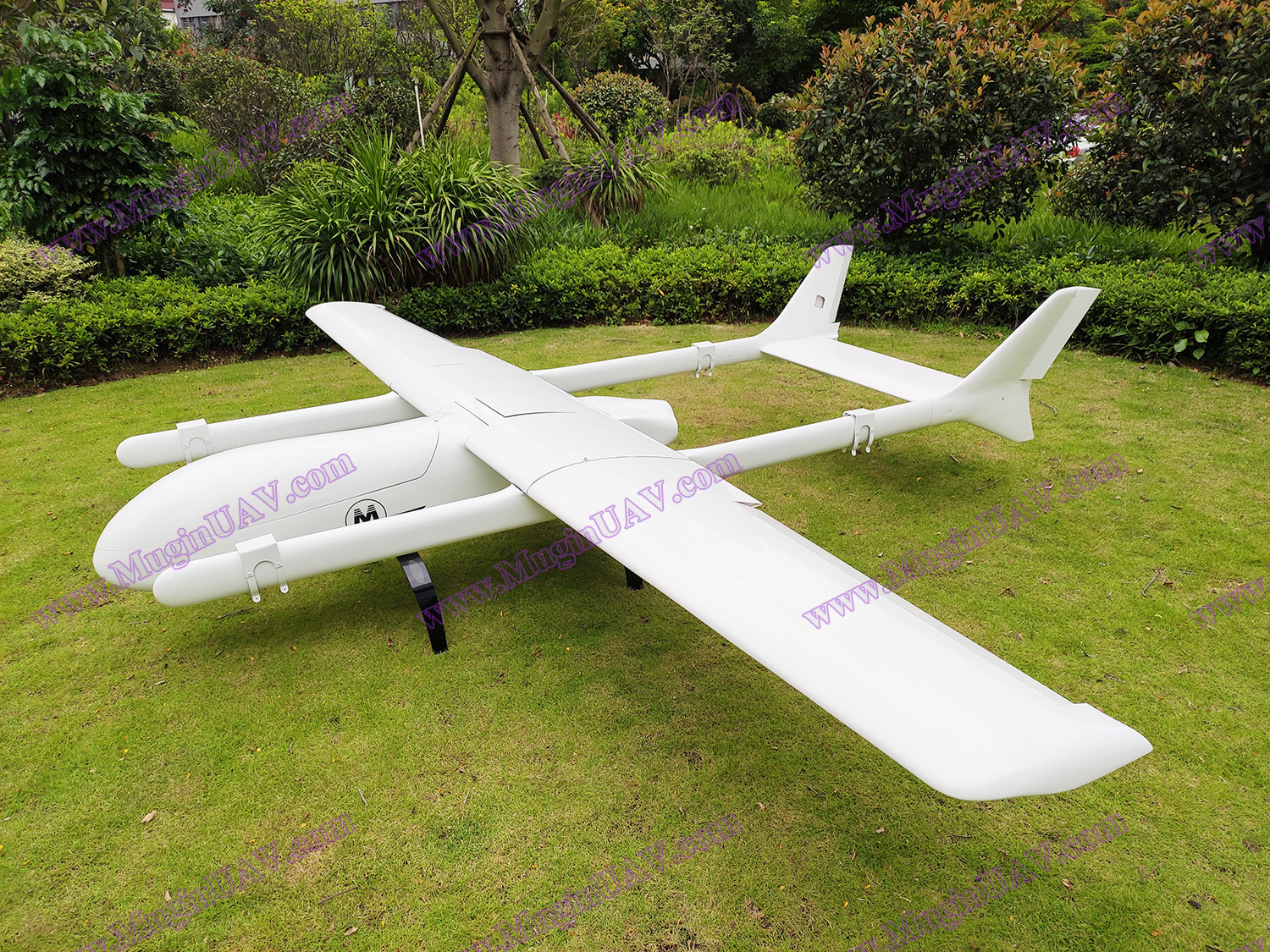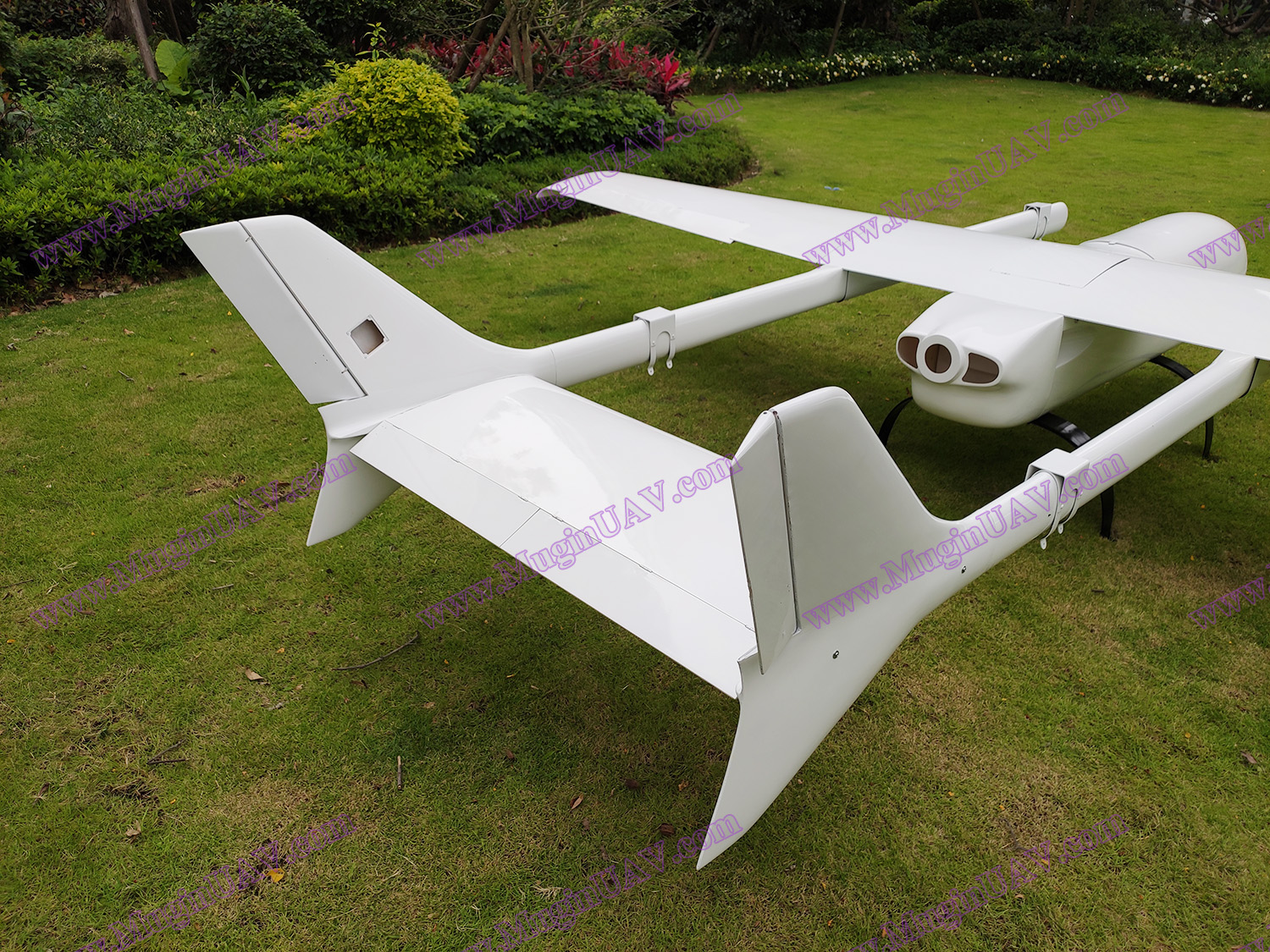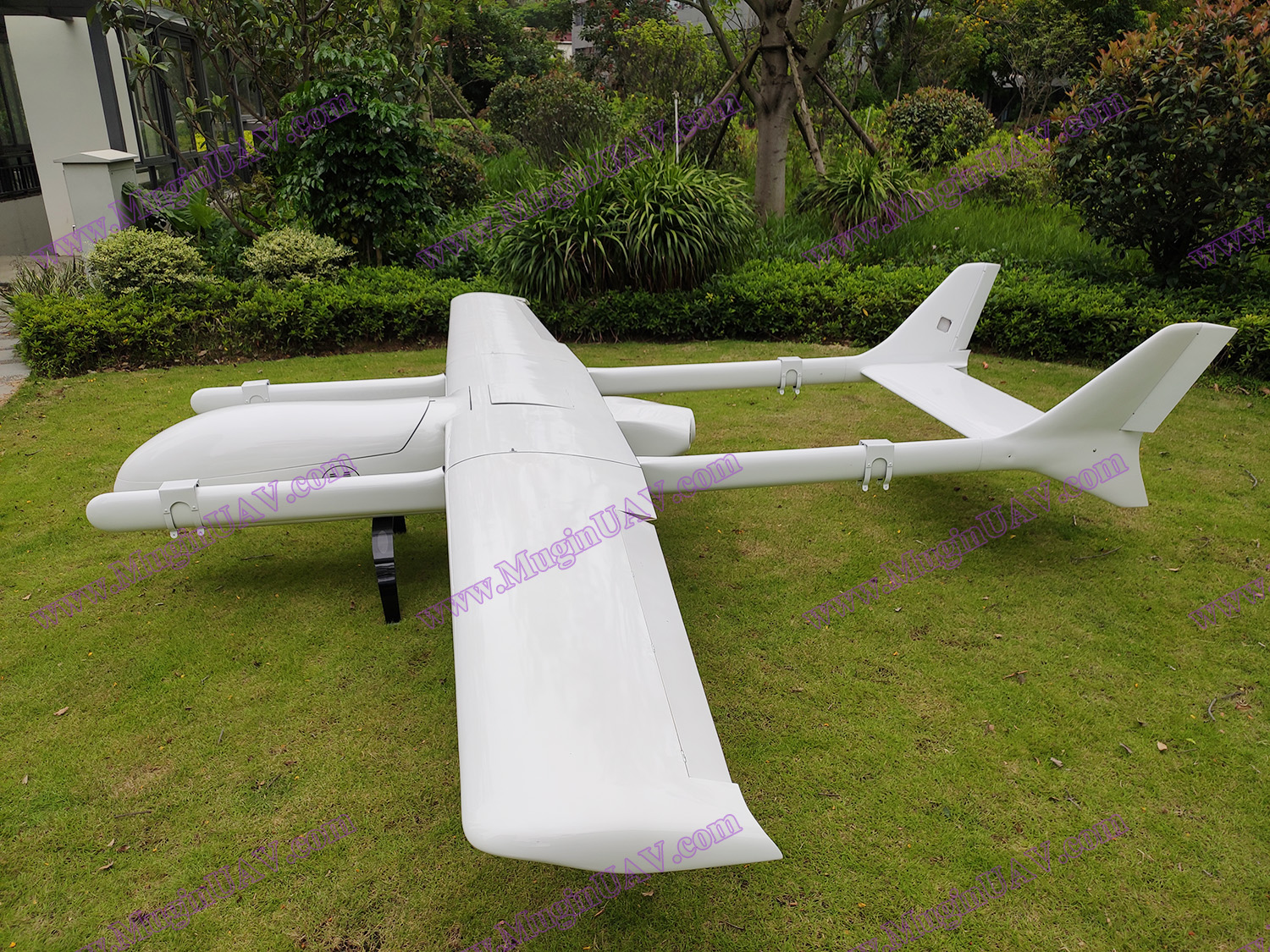 ---