---
---
Wingspan: 2.6M.
Airplane frame with landing gear
Frame weight 2.5kg
Payload:1-1.5kg
Size of Inner Fuselage Cabin: 740mm x 145mm x 145mm
Recommended battery: 6S lipo

Need for flying:( on August 12th)
BL Motor 5050 500kv motor
60A ESC 
Prop 14*6 / 14*7 with prop cover.
Servo: futaba S3003  x6
ARF combo is also offered,it includes all the items listed above.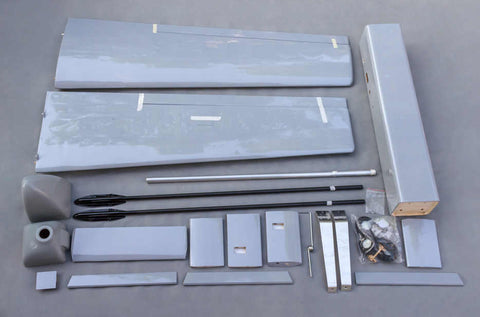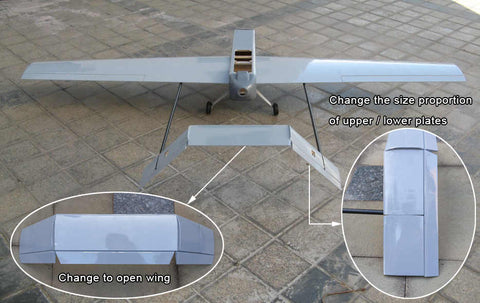 Update on August 7th: The Hugin II make a little change at the tail.
The landing gear gets upgrade,stronger and more stable than before. Details as below.

---