Stabilizing the U30T is a highly optimized 2-axis camera gimbal with pinpoint-precise motor rotation with a control accuracy of ±0.02° powered by a dedicated processor. U30T uses a unique mechanically limited design and concealed wires to ensure more stable data transmission and greater durability. Vibration is eliminated using four damping balls and a lightweight damping board, creating seamlessly smooth video. 300° rotation remains possible through gimbal rotation. Stable, smooth footage image can be captured even when flying at high speed flight.
Build-in normalization, cross-correlation and tracking algorithm, combining with object missing recapture algorithm, achieve stable track of the target. Support custom characters of user OSD, adaptive gate, cross cursor, trace information display. The tracking speed is up to 32 pixel/frame, object size range is from 16*16 pixel to 160*160 pixel, with the minimal signal-to-noise ratio(SNR) 4dB, the mean square root values of pulse noise in the object position<0.5 pixel, which greatly improve the accuracy and tracking effect.
Applications:
Mainly supply in military and police law enforcement, fire-fighting, power tower and pipeline inspection, search and rescue etc. A wide range of monitoring and searching is required in an emergency to quickly transfer the situation, improve response efficiency and reduce casualties.
Specifications:
1. Gimbal Spec
1) Tilt/Roll/Pan: ± 90° / ± 85° / ±150°
2) Vibration Angle: Tilt/Roll: ±0.01°, Pan: ±0.01°
2. Camera Spec
1) Imager Sensor: SONY 1/2.8 Exmor R CMOS
2) Picture Quality: Full HD 1080(1920*1080)
3) Effective Pixel: 2.13MP
4) Lens Optical Zoom: 30X, F=4.3 ~129mm
5) Min Object Distance: 10mm(wide end) ~ 1200mm(tele end)
6) Horizontal Viewing Angle: 63.7° (wide end)~2.3 ° (tele end)
7) Shutter Speed: 1/1s ~ 1/10000s, 22steps
8) Defog: Yes
3. Camera Object Tracking
1) Update Rate of Deviation Pixel: 50Hz
2) Output Rate of Deviation Pixel: <10ms:
3) SNR: 4
4) Object Size Range: 16*16 pixel ~160*160 pixel
4. Other Spec
1) Working Voltage: 12V
2) Net Weight: 673g
3) Product Meas.: 115.8*103.5*147.3mm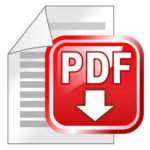 U30T 30X Zoom Gimbal User Manual