LES550 is an industrial gas-electric STOL/VTOL UAV that specially designed for LiDAR mapping. Its extra large payload bay allows you to put large volume payload inside, such as the LiDAR system.

LES550 is able to conduct an operation for over 6 hours in a single flight, covering a work range of 120k㎡.

Safety is yet another feature of LES550. With the design of 8 motors and propellers, even one or two stop working, this big bird still can land or fly back safely.
The LES550 can be used to fly under the most severe conditions, no matter there is a high speed, high altitude, dense forest or with large scanning area.
The surface of LES550 is waterproof, so that you can even fly it in a light rain.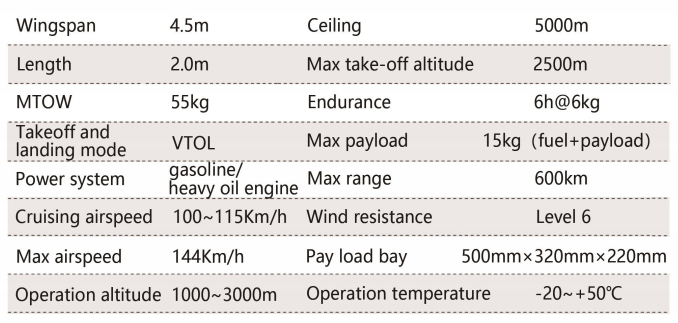 LiDAR System -
(Extra Charged)
Intergrated long range laser scanner, high-precision IMU/GPS system and 50 million pixel camera, which can automatically collecting high accurate laser and image data via its onboard system controller, the LES550 is able to genrate color point cloud in real time, and quickly obtain mapping results such as DOM, DEM, and 3D model.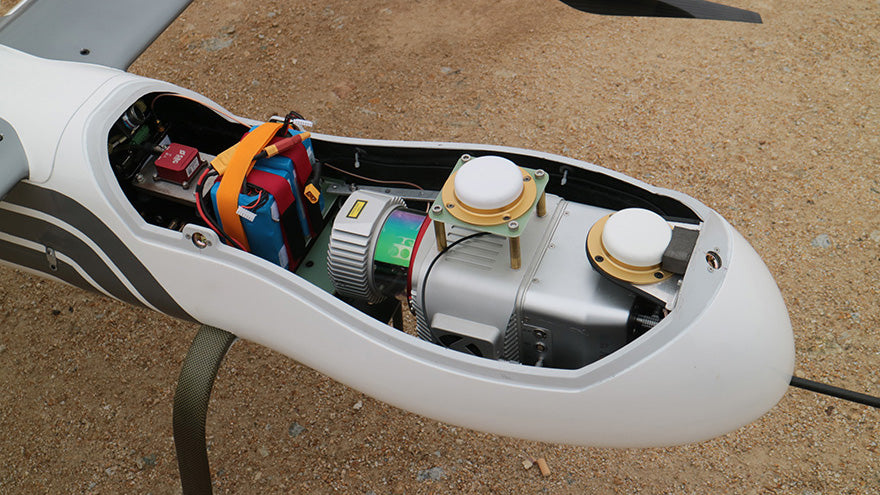 Industry Applications
LES550 UAV platform is suitable to use for long distance transmission line inspection, long distance oil pipeline/natural gas pipeline corridor drawing, forest topography and vegetation growth analysis, water conservancy monitoring, large area high precision mapping, road/rail way site selection etc.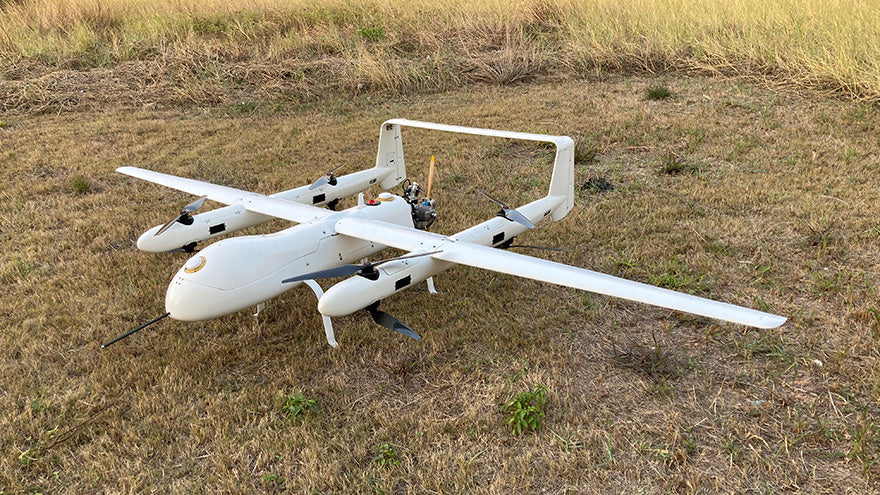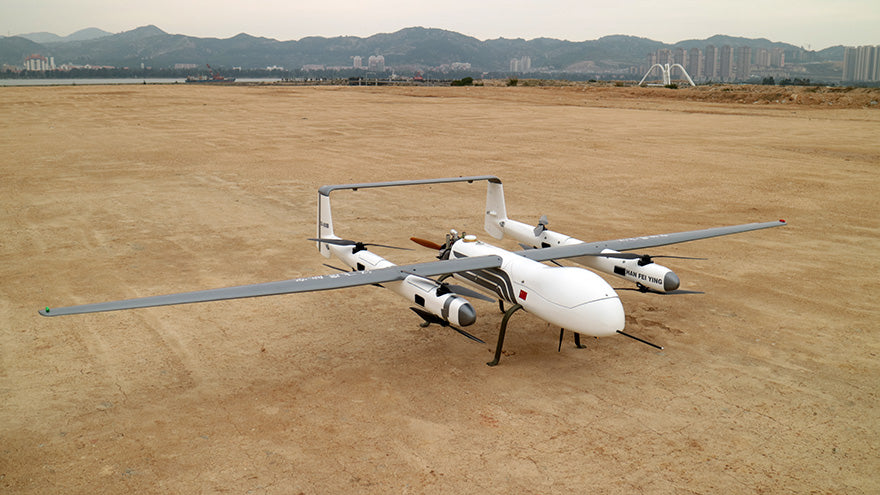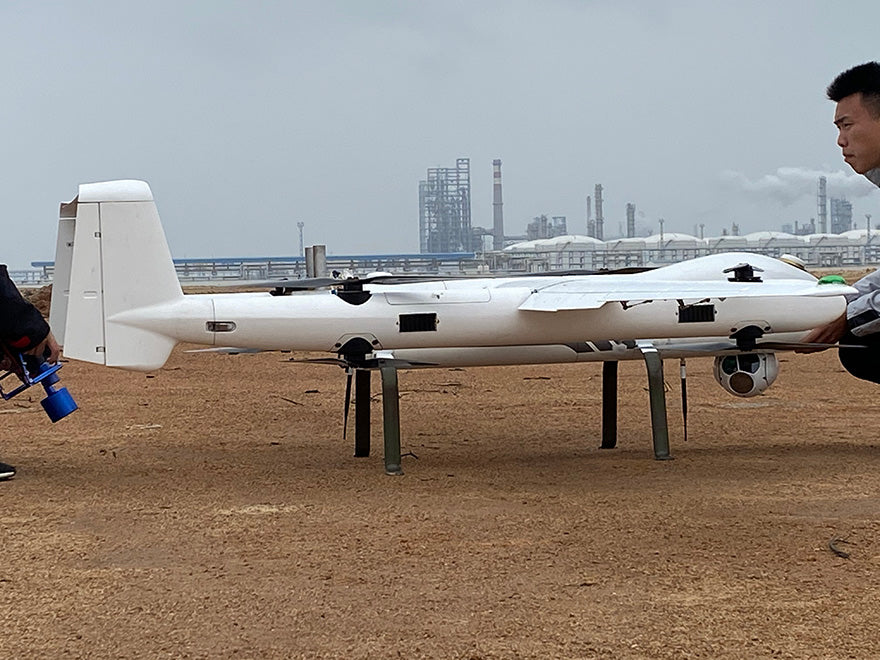 Successful Case of LiDAR Mapping
Equipped with a 6kg LiDAR system, the LES550 conducted a flight task for terrain mapping in a certain area located in South Fujian Province, China. With a flight speed of 30m/s and flight altitude of 200 meters, the three dimentional sptial information and true color image were obtained efficiently. The flight data processing was exceptionally fast and the vegetation penetration effect was remarkable. The accuracy of 3D laser point cloud data met 1:500 with the operation.
Recommended Setup:
* Price for empty airframe only, other equipment not included.