Professional 2-axis High-precision FOC Program
Stabilizing the U30TIR is a highly optimized 2-axis gimbal payload with pinpoint-precise motor rotation with a control accuracy of ±0.01° powered by a dedicated processor. Rather than rely on electrical slip rings, as is common with many gimbals, the U30TIR uses a unique mechanically limited design and concealed wires to ensure more stable data transmission and greater durability.
Vibration is eliminated using four damping balls and a lightweight damping board, creating seamlessly smooth video. 360° rotation remains possible through gimbal rotation. Stable, smooth footage image can be captured even when flying at high speed flight.
Visible Light and Thermal Imager Dual Sensors Object Tracking
Build-in normalization, cross-correlation and tracking algorithm, combining with object missing recapture algorithm, achieve stable track of the target. Support custom characters of user OSD, adaptive gate, cross cursor, trace information display.
The tracking speed is up to 32 pixel/frame, object size range is from 16*16 pixel to 160*160 pixel, with the minimal signal-to-noise ratio (SNR) 4db, the mean square root values of pulse noise in the object position<0.5 pixel, which greatly improve the accuracy and tracking effect.
Professional Thermal Imager

Integrated French ULIX high-precision uncooled long wave (8µm ~ 14 µm) thermal image sensor, U30TIR can record and transmit thermal image and visible images at the same time. See the unseen ULIX thermal sensors reveal details invisible to the naked eye by making subtle differences in temperature visible. This new view on the world can reveal when equipment or buildings are damaged, the location of lost people and much more.
Applications:
Mainly supply in military and police law enforcement, fire-fighting, power tower and pipeline inspection, search and rescue etc. A wide range of monitoring and searching is required in an emergency to quickly transfer the situation, improve response efficiency and reduce casualties.
Specifications:
1. Gimbal Spec
1) Tilt/Roll/Pan: ± 90° / ± 85° / ±170° @HDMI, n*360°@SDI&RJ45
2) Vibration Angle: Tilt/Roll: ±0.01°, Pan: ±0.01°
2. Camera Spec
1) Imager Sensor: SONY 1/2.8 Exmor R CMOS
2) Picture Quality: Full HD 1080(1920*1080)
3) Effective Pixel: 2.13MP
4) Lens Optical Zoom: 30X, F=4.3 ~129mm
5) Min Object Distance: 10mm(wide end) ~ 1200mm(tele end)
6) Horizontal Viewing Angle: 63.7° (wide end)~2.3 ° (tele end)
7) Shutter Speed: 1/1s ~ 1/10000s, 22steps
8) Defog Yes
3. Camera Object Tracking
1) Update Rate of Deviation Pixel: 50Hz
2) Output Rate of Deviation Pixel: <15ms:
3) SNR: 4
4) Object Size Range: 16*16 pixel ~160*160 pixel
4. Thermal Imager Spec
1) Lens Size: 25mm
2) Working Mode: Uncooled long wave (8µm~14µm) thermal imager
3) Detector Pixel: 640*480
4) Pixel Size: 17µm
5) Color Palette: Black, White, Pseudo Color
6) Thermal Sensitivity (NETD): ≤ 50MK
7) Max Thermal Frame Rate: 25Hz
5. Thermal Object Tracking
1) Update Rate of Deviation Pixel: 25Hz
2) Output Delay of Deviation Pixel: <3ms
3) Object Size Range: 16*16 Pixel ~ 128*128 Pixel
4) Tracking Speed: ±32 Pixel/Frame
6. Other Spec
1) Working Voltage: 12V
2) Net Weight: 1400g
3) Product Meas.: 127.6*164.5*173.5mm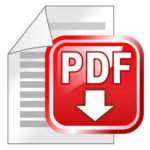 U30TIR 30X Zoom Gimbal User Manual