For your easy build of Mugin-2 2930mm UAV platforms, we have prepared this electric power package. It is suitable to use on both the full carbon fiber version and fiberglass version Mugin 2930. Before releasing, we have tested them to make sure all parts are matching well with each other.
This power package is suitable for the Mugin 4000 Pro VTOL.
In order to ensure the excellent performance, we use the well-known and reliable brands only. This power package includes:
T-motor MN805-S KV170 (VTOL Motors) x 4
Dualsky XM6352EA 380KV (Forward Motor) x 1
T-motor Flame 80A HV ESC x 4
T-motor Flame 100A HV ESC x 1
Falcon PAE 24″ Propeller (Pairs) x 2
Falcon C2E 21″ Propeller x 1
Savox SC-1251MG Low Profile Digital Servo x 6
The parts below are included in the package we ship after 08/01/2019: 
Power Distribution Board x 1

XT90 connector x 20

Yongle Voltage Regulator x 1

Wires, screw nuts, connectors and other accessories (See pictures below)
* The parts listed might be changed a bit based on the stock availability, but will with the same specifications and performance.
This Power Package is suitable to the VTOL UAV models of below:
Still worry about the build? Here is the detailed build guide (.pdf) for you: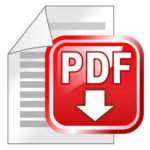 Mugin VTOL UAV Build Guide V1 (Electric Setup)